Welcome. We have a special Holiday Gift for you. Narrator Thomas Block has completed the audio book of THE OTHER and you can have it FREE. This is the first book in the Zack Tolliver, FBI series and special to me. I know you will enjoy it. We've arranged for you to read it on trial with ACX for 30 days. At the end of that time you are free to decline membership. Click Here!
Read My Interview By AllAuthor: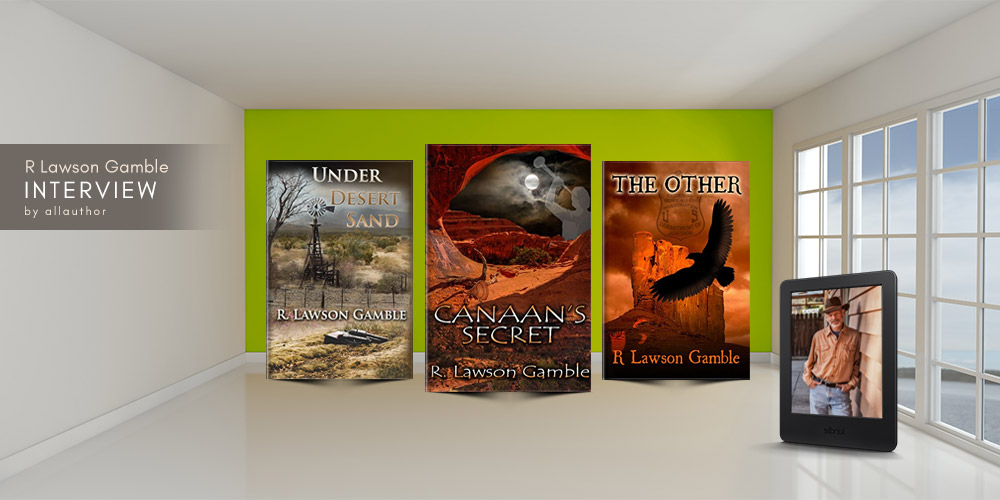 Author R Lawson Gamble spent his childhood in central New Jersey on 50 acres of land with a book in his hand. It was not until 2011 after two prior careers he took up writing. The first book he ever wrote was THE OTHER which was published in 2013. The author finds writing fiction more enjoyable than reading it. He does not emphasize physical appearance when introducing his characters. R Lawson Gamble is an ardent historian and recently appeared in a documentary on Invitation Au Voyage for ARTE Europe. Read full interview...
The Holiday Season is upon us, like a warm blanket next to a crackling fire–with a special book in hand. Payu's Journey is a Christmas package wrapped differently. A Dingo adopts a human and all the best human traits emerge – love, loyalty, faith, equality, comradeship, and a special kind of bonding. A wonderful story for young or old – but don't take our word for it, read the five-star reviews on Amazon.com.
BUT, If you are looking for exciting crime mystery with a touch of paranormal, you have come to the right place. See my Zack Tolliver, FBI series page or find it here.
NEW: WESTERN JUSTICE, a collection of three novellas featuring novellas by Felix Giordano, Mark Reps, and a new work by R Lawson Gamble (a prequel to the Zack Tolliver, FBI series) is now FREE on Amazon. Go to the R Lawson Gamble Amazon page.
CANAAN'S SECRET! You will want to read this book! Find it here at Amazon.com. Native American mysticism, Mormon fundamentalism, and murder – a murky soup for Zack and Eagle Feather––an exciting read for you! Now playing! …er, Reading!
NEW! Producer John McLoughlin has contracted to narrate CANAAN'S SECRET. As you shall see, he has a most pleasant and expressive voice. I have listened to his work on the first two chapters and am most pleased. The work is scheduled for completion early this fall.
MORE NEWS! A familiar voice to Audible  Zack Tolliver, FBI mysteries listeners  is back!Thomas Block has agreed to produce our first (and favorite) volume, THE OTHER. Production is due to begin September 1.
PAST EVENTS
The Author on Radio!
R Lawson Gamble interview on Hometown Radio on the Dave Congalton Show – 920 KEVC: Listen here
R Lawson Gamble interviewed by Barbara Hodges on No Limits Radio (Red River Radio): Listen here
The Author on Television!
The Invitation au Voyage episode about Salomon Pico shot in Santa Barbara and Los Alamos featuring this author aired on ARTE in France and Germany on May 14 at 14:30! You can watch it! (How's your French?)
Visit R Lawson Gamble's Author Page on AllAuthor
Be sure to like R Lawson Gamble's Author Page on Facebook
Visit R Lawson Gamble's author page at Amazon.com
Visit R Lawson Gamble's UK author page at Amazon.com./UK
Enjoy this review of PAYU'S JOURNEY AT Dogpatch Press.

 Member  Western Writers of America, Sisters in Crime, Word Wizards of Santa Maria, NightWriters of SLO.
SaveSave
SaveSave
SaveSave
SaveSave
SaveSave
SaveSave
SaveSave
SaveSave
SaveSave
SaveSave
SaveSave
SaveSave
SaveSave
SaveSave
SaveSave
SaveSave